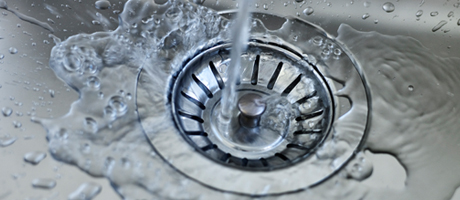 Natural Drain Cleaner
Clean out clogged pipes with three kitchen ingredients.
Supplies:
» 1 cup salt
» 1 cup baking soda
» 1/2 cup white vinegar
» 2 qt boiling water
Steps:
1.) Remove any standing water.
2.) Pour in salt (this usually fills the drain).
3.) Pour on baking soda.
4.) Pour on white vinegar.
5.) Pour on boiling hot water.
6.) It doesn't take effect immediately. Wait an hour, if it still has standing water add about a half a cup more vinegar.