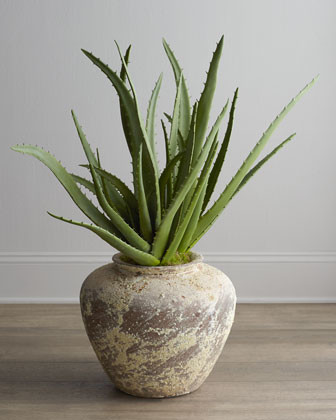 Aloe Plants for a Healthy Home
Delaney, Kimberly. Clean Home Green Home. Connecticut: Morris Book Publishing, LLC, 2009
Aloe is one of the most effective plants for the removal of low-level concentratino formaldehyde.
Place aloe anywhere you think formaldehyde is a problem, such as near a very new pressed wood or particleboard furniture, latex paint or wallpaper, or just finished wood flooring.
Aloe will do best in or near a window that gets full sun.
For each watering, soak the plant with water but allow enough time between waterings for it to dry out.